Webinar on e-scooters: possibilities for social inclusion
Mr Safiulins presented the overall sustainable transport solutions development in the capital city as well as the first results of e-scooter tests in Riga 1st hospital, including lessons learned. Mr Zuciks presented different case studies from a Latvian entrepreneur, demonstrating how e-scooters can be adapted technically to specific needs with the aim to facilitate the social inclusion.
Main experiences
The on-going six month testing period in the Riga 1st hospital plus another six month testing period that has just recently started on the cemetery area show that apart from good technical data, such as speed, distances travelled, patients moved and number of charges needed, many positive reviews from the patients are coming in daily. The e-scooters are used to move patients between 4 departments of Heart Surgery Division. It has been noticed that the e-scooters not only improve the patient's mobility but also help the staff members to move around the area more easily.
Most important recommendations
E-scooters and other e-vehicles offer many opportunities for hospitals as they are a great way to increase the capability of their employees to transport patients between different buildings on the hospitals' ground.
Social inclusion is significantly raised up for the patients as e-vehicles make their transportation a lot easier and help them to be moved between the different parts of the hospital.
Technical maintains of the e scooters are easy to realize. This makes them a good investment on the long term.
Riga City Council, LV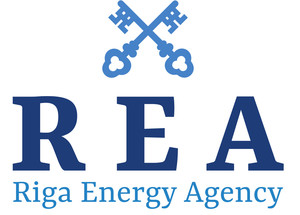 Website