Webinar on e-buses: E-buses… yes, of course – but now what?
Mrs Risberg shared her thoughts on tomorrow's city planning and the possibilities opened up by the usage of e-buses. Afterwards Mr Lindgren talked about his experiences from the project Electricity in Gothenburg. The presentations provided a more holistic view and did not only focus on the technology aspects. In the end Mr Broback outlined the general company's view on the future of these vehicles and how they could interact with the smart city concept, introducing for instance smarter security systems for passengers and pedestrians/vehicles in the surrounding area.
Main experiences
The City of Gothenburg made good experiences with all e-vehicles. The e-buses, -trucks, -bikes and -boats have been carrying out many different applications. After several years of testing, it is clear now that in the future we need a diversity of technologies.
Regarding the buses, the single most important experience is the benefit of the low noise levels, especially at low speed. It allows a different view on city planning. So far, the customers appreciate the new e-buses, but they do not change their travel behaviour. The most important factor for choosing which bus to ride is still that the time table suits their agenda and that the bus takes you to the immediate vicinity of the place you are going to. If then it is an e-bus, that's good - if not, they will still take a fossil bus.
Most important recommendations
Think new – do different! Don´t just replace the "fuel" for the buses. Besides lowering the CO2 emissions, buses powered by electricity offer many more new possibilities. As an example: it was now possible to create an indoor bus stop in Lindholmen as the e-buses do not emit any CO2.
One of the best arguments for introducing e-buses is that it is reducing the "sound/noise pollution" in the city. Compared to diesel buses, e-buses emit way less noise – especially when driving moderate speeds. Simultaneous introduction of technologies like geo fencing allows buses to be routed and remotely controlled in areas where previously no traffic was allowed due to the noise it generates.
Do not neglect the need for smarter and safer features of the bus platform itself, it is needed when the buses start manoeuvring among and close to pedestrians for instance in the middle of a square or inside an indoor bus stop. Automatic docking system and other safety features will be needed in these situations.
Lindholmen Science Park AB, SE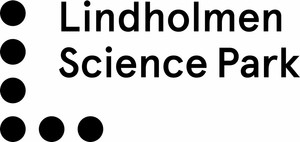 Website