Webinar on e-logistics: Possibilities for modern city logistics using e-mobility
In her talk about "Good(s) distribution for a vibrant city" Mrs Coldry describes the vision, strategy and goals for the City of Gothenburg when it comes to establishing a sustainable distribution of goods in the city centre. She also presented experiences from the projects "Stadleveransen" (City delivery) and the EU-project Novelog. Afterwards Mr Erlandsson talked about the experiences they have gained in developing a technology using different kinds of e-cargo bikes with a container system.
Main experiences
The City of Gothenburg made good experiences with all e-vehicles. After several years of testing, it is clear now that in the future, we need a diversity of technologies. Pedestrians, customers, drivers, they all like the concept of light e-vehicles distributing parcels in the city centre, yet they do not want to be limited in their individual habits.
When it comes to development and market introduction of new types of e-vehicles, expect it to take time, more time than you thought at the beginning, and also the costs will be higher than expected.
Most important recommendations
Consolidate the goods handling! Introduce c/o addressing at shopping malls etc. in order to be able to handle the logistics smoothly and in a cooperative, environmentally friendly way.
The best argument for enterprises to introduce this kind of logistic system and e-vehicles is that it is a profitable way of handling city logistics compared with the old-fashioned way of doing it with trucks and vans.
To start with the city, the municipality might need to step in in order to create space for establishing small "logistics centres" at the c/o address, for instance in the city centre or inside/outside a shopping mall. It is also something that can be implemented in policies, legislation and guidelines when planning/establishing new private buildings.
Lindholmen Science Park AB, SE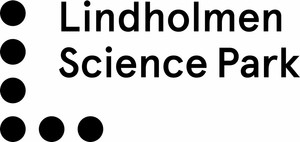 Website