14.06.2020
The Next Stop : Use Cases of BSR-electric Podcast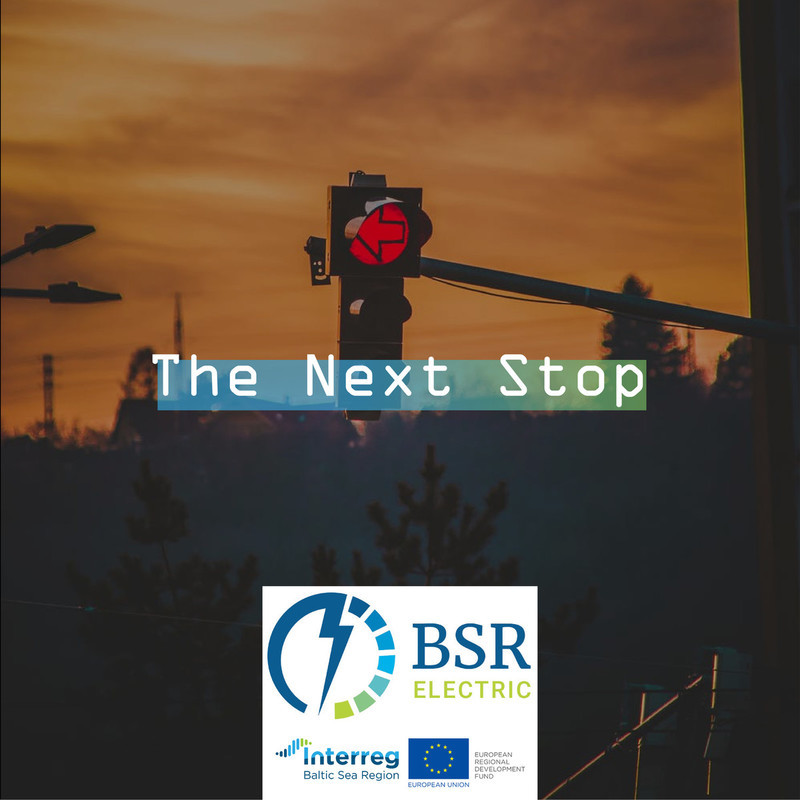 Practice makes perfect, and e-mobility is no different. That's why we have pilot projects with different e-mobility modes in the BSR electric project: each experiment allows us new insights on technology, policy and practicality. With those in hand, we can reiterate and recommend. That's why in today's episode, we are interviewing two experts that were parts of the BSR- electric experiments. from the initial proposal and their motivation to the final design and the evaluation of the use case.
Our first interview partner will be Nicolas Restrepo-Lopez. He works at the University of Applied Sciences. He joined the project after Prof. Walter Leal, the Lead coordinator of the BSR electric project, supervised his master thesis and asked him, whether he's interested in a job in the project. Nicholas has experiences in Renewable Energy Systems and spends his time supervising BSR-Electric's e-bus pilot project in Hamburg-Bergedorf.
Next, Our partner Timurs Safiulins is going to tell us how e-mobility was used as a tool for social inclusion in Riga the capital of Latvia. Timurs is the director of the Energy Agency in Riga, where he manages all energy related issues within Riga's municipality.
This episode brings this run of The Next Stop to an end. I'd like to thank you for sticking around and if you haven't already, please do check out the rest of the series on our website. If you would like to reach out for questions or feedback, I'd love to hear from you. Please send my team an email at communications@bsr-electric.eu.
To ask questions and network with Matthew and other experts directly, please join our LinkedIn group.
The podcast is available under the following link:
https://soundcloud.com/user-833123690/the-next-stop-ep4-use-cases-of-bsr-electric
Shownotes and Transcript -
As the BSR electric project includes social inclusion as a theme, we've prepared written transcripts for better accessibility. Please find these here : shownotes-use-cases
This episode of The Next Stop was produced by Arjun Jamil. Co-produced by George Matthews and technical support and music by Jona Scholz. We're a part of the project BSR-Electric and are funded by the INTERREG Baltic Sea Region Programme.
Our working team is based out of the Hamburg University of Applied Sciences (HAW) at the Research and Transfer Centre "Sustainability and Climate Change Management" (FTZ-NK).
We're introducing an online learning course for decision makers, researchers and stakeholders invested in the electric mobility revolution, just like you. To find out more, check out our website at www.bsr-electric.eu
We're also holding our project's final conference online as an Open access resource, meaning it's completely free of charge with interactive presentations, joint learning and networking opportunities. Come join us on the 16th till the 17th of June 2020- to register please follow the latest updates on our website!
Here are the links mentioned in the podcast:
BSR electric's LinkedIn: <https://www.linkedin.com/groups/13561920/ >
Timurs' Linkedn: <https://lv.linkedin.com/in/timurs-safiulins-b8b53b65 >
Riga Energy Agency's Website: <http://www.rea.riga.lv/en/ >