04.05.2020
Danish Government provides tailwind for e-delivery and infrastructure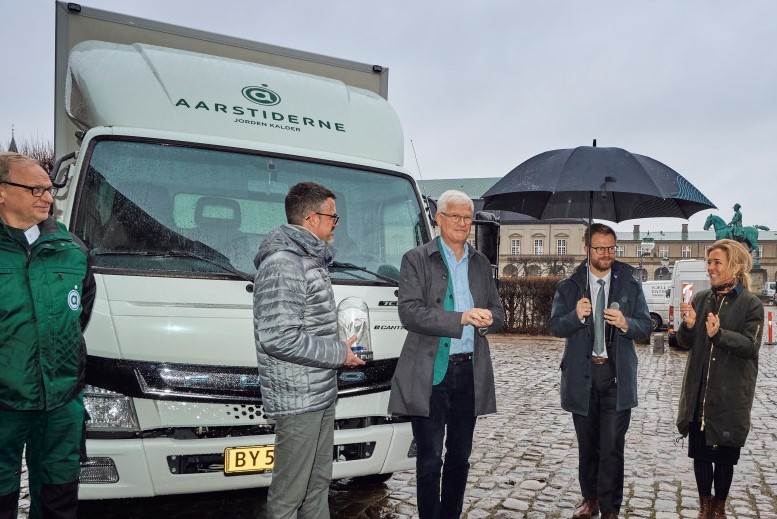 Picture Credit: HTK
Perfectly complementing the strategic approach and work BSR electric partner Hoeje-Taastrup pursued in the Use Case 1, the Danish Government has announced that, from April 2020 onwards, it will co-finance the needed infrastructure and also the procurement of E-vans.
This is a result of a Green Transport Paper done in 2018 with a total pool of app. € 75.mio. for green investments in Denmark. For 2020 it has now been approved by all political parties, that the first part of the pool approximately € 10.mio should be dedicated the infrastructure to support electric cars, and procurement of E-vans. This is a great result and shows that all the hard work done in local municipalities and by NGO´s in Denmark to support the development of E-mobility is now being awarded some crucial financial help from Government side.
Since 2018 Hoeje Taastrup Municipality has been working together with private companies to test and develop pilot cases regarding E-mobility. In this context some of the major obstacles has been the cost and procurement of E-vans and infrastructure. Therefore, this new subsidy and co-financing opportunity will have a great impact in this area. As part of the successful work of the pilot cases done by Hoeje Taastrup, we can now find governmental support to buy 4-6 new E-vans in 2020 for one of the companies we have had corporations with during the project. This is all supporting our main goal to push forward sustainable modes of last mile delivery in Denmark, and making delivery of consumer goods in urban areas emission free.
These are important steps and will support business to do the first investments are by that support the green transmission.
Høje-Taastrup Municipality, DK

Marie-Louise Lemgart
Climate adviser
Teknik- og Miljøcenter
Bygaden 2
2630 Taastrup
Phone: +45 4359 1246
Mobile: +45 2173 1110
Marie-LouiseLe@htk.dk
Website